1949
A Modest Foundation
AMHAC was founded in the 1950's by Stefan and Anna Weinberg, survivors of the Holocaust. Upon arriving in America, they settled in Lancaster, PA where Stefan took a job with Holland Furnace Company cleaning furnaces for a modest weekly wage. Wanting to pursue their American dream, Stefan applied himself and through hard work and perseverance, rose through the ranks of the company. He was offered the Presidency of Holland Furnace, but turned it down and opened a new company.

A Move To Westchester County
After years of perfecting his expertise and knowledge of the heating business, Stefan and Anna moved to Westchester County in NY and started AMHAC. By offering quality workmanship, innovative products and state-of-the-art designs, they and their friendly and knowledgeable staff built a thriving business and became valued and beloved members of the community.

Kept In The Family
It is this American success story that is the foundation of AMHAC and why it is regarded as one of the premiere HVAC companies in the New York/Metropolitan area. Today, their sons proudly carry on their parents' tradition of putting the customer first and always going the extra mile to make sure satisfaction is guaranteed.

Equipment Stickers – Our Humble Beginnings to Now

1999
1999 Awarded Contracting Business
Awarded: 1999 Contractor of the Year, by Contracting Business

2020
2020 Awarded Contracting Business
Awarded: 2020 Residential Contractor of Excellence, by Contracting Business

2022
Continued Success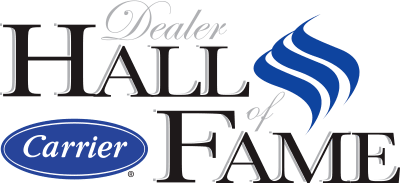 A full service contractor with licensed electric and plumbing divisions, AMHAC designs, engineers, installs, maintains and repairs all HVAC systems. At AMHAC, we recommend only the most cost effective and energy efficient products, and take pride in being a leading installer of solar and geothermal systems.

Present
AMHAC Welcomes Third Generation of Family Ownership
All Makes Heating and Air Conditioning Corp, AMHAC, announces a significant milestone in its 70+ years of operations as the third generation of family ownership steps into leadership roles. This transition marks a continuation of AMHAC's commitment to excellence and innovation in the HVAC industry.